Your entire Business in one link
Whether you're an established enterprise, a growing startup or a PRO freelancer, discover the true power of your bio
Grow your reach and trust with Linklyft
Customize your links, schedule meetings and get reviews from your clients all in one place
Book Meetings
Convert 2-3x more leads using ONE LINK
Get Feedback
Get more attention by putting any content you want in ONE LINK
Increase Trust
You can get feedback directly from ONE LINK
Here are some options you can choose from
Everything you need to scale your online business!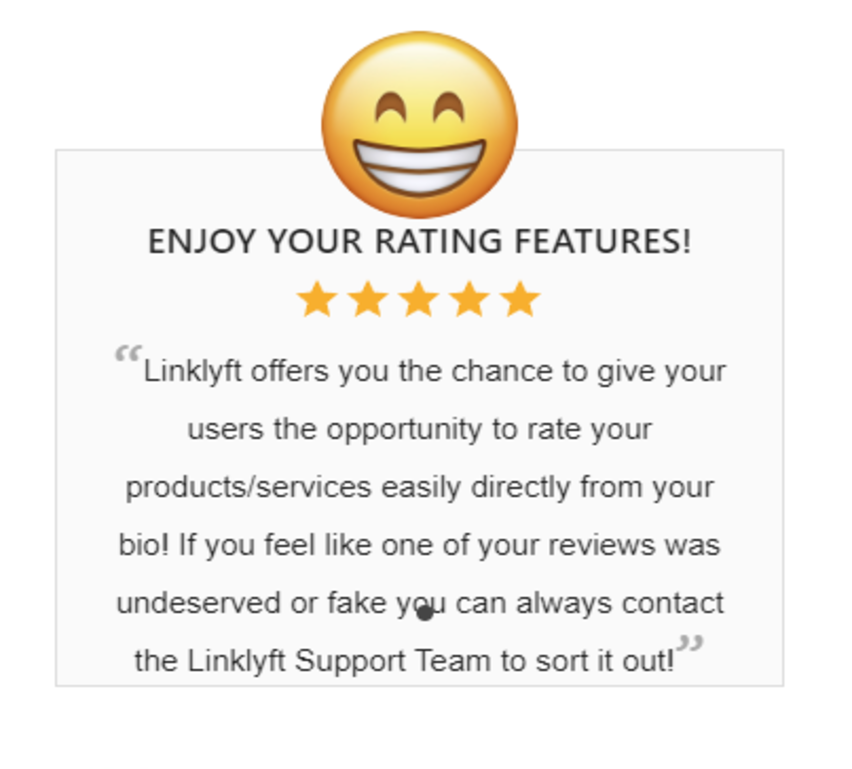 Helping Freelancers and Business Owners all over the world
One of our main purpouse is to make it easier for entrepreneurs around the world to share their portfolio, book more clients, and also build a better trust relationship with their customers using our ratings feature. Every feature you need in one place, no other subscriptions needed!
Subscribe to get best offers.
By subscribing with your mail, you will agree with terms